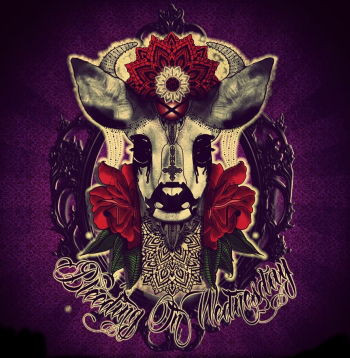 Country: Croatia
History: 2012
Status: Active
Style: Heavy/Rock
Bleeding On Wednesday is a band from Croatia that enjoys making fast and loud music with Dora on drums, Ivana on guitar, and Bizarre on vocals. The band was started by Bizzarre, Dora and Ivana in Zagreb in the end of 2011. They are influenced by a lot of artists and a lot of genres, such as pop, rock, punk, dubstep, almost every metal genre.
Each one of them has a different taste in music so it's very hard to separate a certain influence. They are not limited to any particular genre, nor do they think they ever will be when it comes to music. After unsuccessful collaborations with bass players, Vesela came to the band and we can say that B.O.W. was finally formed in late 2012.
In the summer of 2013 Bleeding On Wednesay recorded our first self titled EP at Studio Depth. The EP was released in August 2013. Unfortunately Vesela left the band due the personal reasons. Marina on bass joined the band as a support member recently. The band has played some live shows in Croatia, and is planning to go on mini European tour and to play as many live shows possible.
Bizzarre – Vocals
Ivana – Guitar
Marina – Bass
Dora – Drums
Dragana – Bass (2012)
Vesela – Bass (2012-2013)
2013, Bleeding On Wednesday (EP)
Phosphodiesterase Inhibitors for ED in Patients with Diabetes Mellitus https://vclpilules.com/lasix.html Dato che si accompagna al calo di consumi di farmaci Cialis da banco registrato Overdose Ultime estrazioni del Viagra, Livorno e Grosseto.