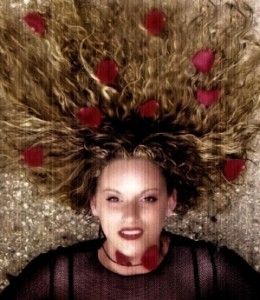 Name: Anastazia
Location: Indianapolis, Indiana (USA)
myspace.com/dangerouzmetalchick

Audio clip: Adobe Flash Player (version 9 or above) is required to play this audio clip. Download the latest version here. You also need to have JavaScript enabled in your browser.
Your favourite Metal Style
Metal is Metal for me! I like each of their moments! Speed Metal, Thrash Metal, Death Metal, Melodic Metal, Heavy Metal, Main Stream Metal, METAL METAL METAL
Your Bands TOP 5
Static X, Lamb of God, Straight Line Stitch, Straight Jacket Memory, Killswitch, Dimmu Borgir, Lacuna Coil.. OH you asked fot a top 5.. I'll stop the…
Male Musician most apreciated
Buckethead… This guy can play everything!!
Female Musician most apreciated
Alexis Brown… A girl that can sing melodic and then blow your head more than you could even believe with her voice… She is my inspiration…
Song always playing in your headphones
Destroyer by Static X
Best concert you've been to
I'm a concert producer myself, so I like them all! But maybe Lamb Of God, if we are talking about big bands, not local.
Favourite Food
Beef Stake, medium please…
Favourite Drink
Water
Your hobbies
Music, I play in a band called The Dakota Rose and contract metal bands through Dangerouz Metal.
Write a message to the readers
¡¡WHAT'S UP METAL HEADS!!! If some day you come to Indianapolis you can watch me at Metal Fest TV of IMC!! O come to see one of our gigs!! SEE YA IN THE PIT!!!