Chicago (United States)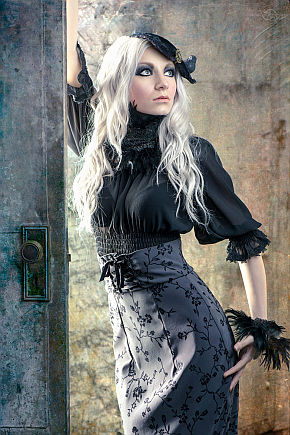 Your favorite Metal Style
Melodic Death Metal and Folk Metal
Your Bands TOP 5
Too bad, you're getting six… Brymir, Aether Realm, Kalmah, Into Eternity, Turisas, Mors Principium Est.
Male Musician most appreciated
Stu Block
Female Musician most appreciated
None
Song always playing in your headphones
I don't have a favorite song; It changes often.
Best concert you've been to
The best concert I've been to was actually one I performed at. It was the Chicago date of the Aether Realm/Wilderun tour in June 2013. The lineup was fantastic. Some of the best Folk Metal bands in the country, for sure.
Favourite Food
I love pizza, but I'm allergic to practically everything, so no pizza for me. Other than that, I'll probably have to go with black bean burgers.
Favourite Drink
Tea, juice, protein shakes.
The person or thing that you couldn't live without
Working out
Your life goals
Stop dropping everything. Traveling would be cool too.
Hobbies
I rarely have time for hobbies lately, but those include working out, playing music, photography, reading, and PC gaming.
Write a message to the readers
Don't eat crappy food. Stop being lame and get healthy.