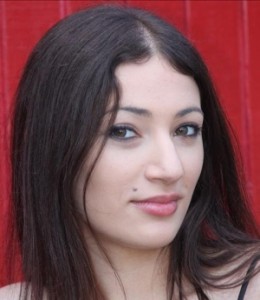 Name: Metal Suzy
Location: Spring Hill, Florida (USA)
myspace.com/metalsuzy

Audio clip: Adobe Flash Player (version 9 or above) is required to play this audio clip. Download the latest version here. You also need to have JavaScript enabled in your browser.
Favorite Metal Style
Death Metal
Top 5 metal bands
Opeth, Death, Pantera, Gojira, Meshuggah
Male musician most appreciated
Mikael Akerfeldt!!!!!!!
Female musician most appreciated
Angela Gossow
Song always playing in your headphones
One by Metallica, it was the first metal song I ever heard and has been my mantra eversince.
Best concert I've been to
Gigantour 05
Favorite food
Anything exotic. I am obsessed with foods from far away countries. I love trying new things, and food is no exception.
Favorite drink
non alcoholic: green tea, alcoholic: long island iced tea
Your Hobbies
Music is my favorite thing in the world! I love concerts and playing instruments! I also love going to the movies, making movies, writing, reading, playing any kind of games: video games, card games, playing sports, hanging out with my friends, photography, engaging with nature: camping, hiking, etc.
Write a message to the readers
You all rock because we don't buy into the mainstream music scene. Fuck the establishment. Fuck the system.