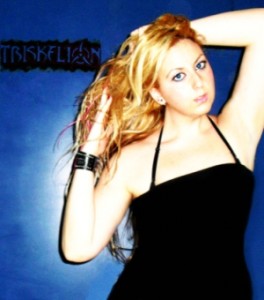 Name: Micaela
Location: Catania (Italy)
Your favourite Metal Style
Always Heavy Metal
Your Bands TOP 5
Helloween, Judas Priest, Iron Maiden, Primal Fear, Warlock
Male Musician most apreciated
Michael Kiske
Female Musician most apreciated
Doro
Song always playing in your headphones
Eagle Fly Free (Helloween)
Best concert you've been to
Judas Priest last summer
Favourite Food
Meat
Favourite Drink
Beer
Your hobbies
Sing, compose music and write lyrics
Write a message to our readers
Hello everyone. I'm 24, I've been listening metal for several years and I sing heavy with my 3/4 female band since 4 years ago.
I love metal and I also write in two italian metal webzines.
Brauchen Sie Hilfe mit Viagra fur expire Ruckkehr der Vitalitat? Bitte kontaktieren Sie VLC Potenz. Wirksame Mittel fur Potenz-Viagra generika! Can Stress and Anxiety Cause erectile dysfunction? Here lien