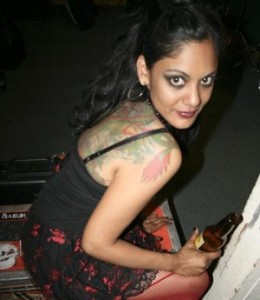 Name: Motor Wilson
Location: Los Angeles, CA (USA)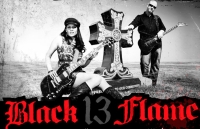 Your favourite Metal Style
I like heavy low end riffs that you can move your head to.
Your Bands TOP 5
In the 90's I listened to Metal Ladies like L7, 7 Year Bitch and Babes in Toyland, but more recently I've been listening to bands like: Queens of the Stone Age, Rob Zombie, Marilyn Manson
Male Musician most apreciated
Most recently Jack White has demonstrated that he's innovative both lyrically and on guitar.
Female Musician most apreciated
PJ Harvey has demonstrated some genius rock prowess.
Song always playing in your headphones
Mix MP3s from all my favourite above mentioned bands.
Best concert you've been to
Motorhead at House of Blues in Anaheim, CA 2005.
Favourite Food
Raw fish
Favourite Drink
Stoli Vodka, Soda, w/a twist of lime
Your hobbies
Playing rhythm guitar in my own rock band Black Flame 13 w/ my partner in crime Sean Harrison (
myspace.com/fleshnchrome
).
Write a message to the readers
Please check out my band www.BlackFlame13.com. We're hard at work on our 2009 debut album "Fornication Under Consent of the King", which will be available on Friday the 13th, Nov. 2009.