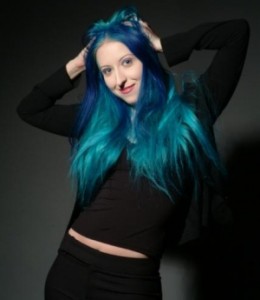 Name: Sally Debauchery
Location: Tampa, FL (USA)
myspace.com/ddevild0ll

Audio clip: Adobe Flash Player (version 9 or above) is required to play this audio clip. Download the latest version here. You also need to have JavaScript enabled in your browser.
Your favourite Metal Style
It varies. As long as it is truly passionate.
Your Bands TOP 5
Machine Head, DevilDriver, Children of Bodom, White Zombie, Ministry
Male Musician most apreciated
Alexi Laiho (Children of Bodom)
Female Musician most apreciated
Sean Yseult (White Zombie)
Song always playing in your headphones
Lately, it's been The Agonist
Best concert you've been to
Pantera & White Zombie – The War of the Gargantuas tour… I think it was in 96? FUCKING PHENOMENAL!
Favourite Food
Seafood
Favourite Drink
Anything with Pineapple Juice
Your hobbies
Bass, Guitar, Music, Animals, Yoga, anything outdoors.
Write a message to the readers
I play Bass for the kick-ass Tampa based Metal/Industrial band, PsyKill –
www.myspace.com/psykill
– I am also the live Bassist for Team Cybergeist –
www.myspace.com/cybergeistmusic
– which is a collaborative project featuring members and former members of Dope, Genitorturers, KMFDM, Morbid Angel, Stone Sour, Soulfly, Kittie, Godhead and many more!