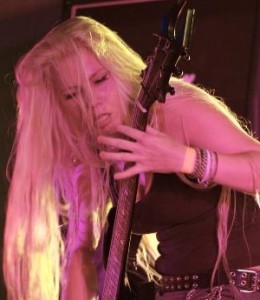 Name: ViolentKor (aka Simon)
Location: Norfolk, VA (USA)
myspace.com/violentkor
Your favourite Metal Style
Punk, I dunno' what you would call it..the styles of Arch Enemy and other bands like that.
Your Bands TOP 5
SUICIDAL TENDENCIES, Arch Enemy, Yngwie , Soulfly, Lamb of God
Male Musician most apreciated
DimeBag, Yngwie, Michael Ammott, Rocky George, James Hetfeild, Randy Rhoads.
Female Musician most apreciated
Gotta get back to ya on this one
song always playing in your headphones
Suicidal Tendencies Prime Cuts
Best concert you've been to
Suicidal Tendencies
Favourite Food
Fast
Favourite Drink
Hard
Your hobbies
Motorcycles, Music, Old Cars (Mechanic)
Write a message to the readers
Fear is big Business..dont let it rule you. Live outside the box.