Interview with Robin Mazen, Demonomacy bassist, an american all-female death metal cuartet from the early nineties. So let' s make a trip to the past and walk through Demonomacy history.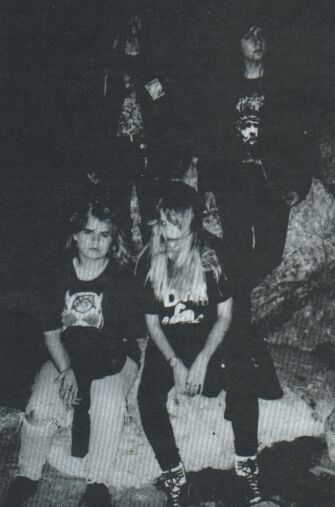 How did it all begin? How did you meet Dana, Jamie and Lisa?
I met Lisa first through Malevolent Creation. Then Lisa and I found Jamie and Dana in a local music mag
Being just an all-female band was just a casualty or was it mandatory?
It just happened
Was your musical direction clear since the beginning? Or you tried different styles since reaching this pure death metal.
I started writing and that is what came out. I love Death Metal and Thrash so it makes sense
Did you remember other all-female bands playing death metal back then?
Yes. i am still very close with Terri and mary from Mythic. We actually, did a project together called Slag-9
And in the very first year you entered to the well known Morrisound studios to work in the first demo. How was recording in such this studio?
It was crazy. we were inexperienced we just wanted to get it done.
Was the result the one expected, in terms of sound and production? And musically, were you fully satisfied with your compositions?
I guess it is what it is. It can always be better. At the time yes I was satisfied but, I took the songs and changed some stuff, plus, Dana took over vocals and that improved the songs a lot I never liked to sing
How where the sellings? Did you received feedback from around the world, or it was just a US issue?.
We never really sold anything. It was like send us a dollar and a tape and we will send you a copy. i still have someones package from back then that I never sent the tape to sorry:(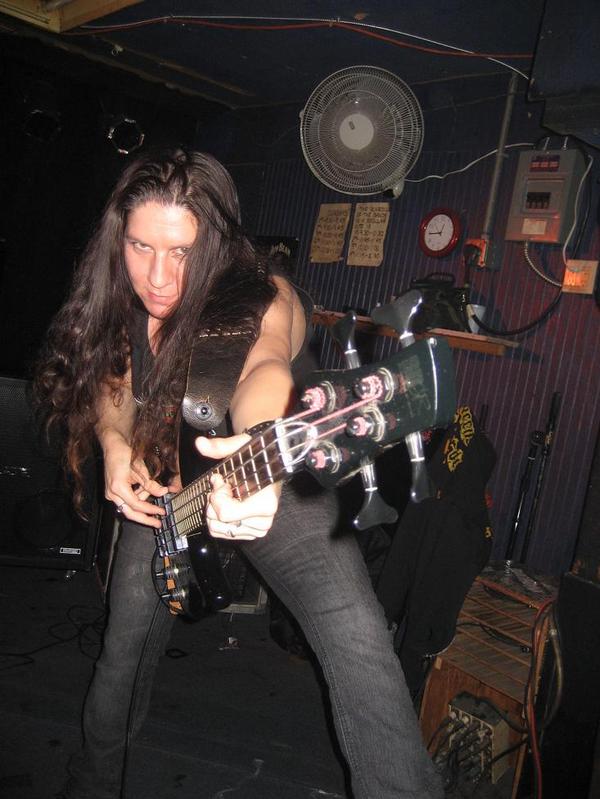 And then you played some gigs and festivals, like the Milwaukee Metal Fest with bands like Obituary, Cannial Corpse and Deicide. Can you recall this show?
Yes, Of course it was my 15 minutes of fame. We were all really young. I think I just turned 21 and Dana was just shy of 17. It was a great show with all great bands. Every killer band played that year
You got nice reviews, so it looks that the mood was nice when you recorded your second "Chaos Incarnated" in 1992. How was the band feeling this days? Full of illusion or starting to be a bit disappointed?
I left the band around this time. There was a lot of jealousy and other things surrounding the band. It was very hard for me it was my "baby" and soon after the band fell apart even more
Afterwards you didn't got any record deal. Was it the another reason to split-up in 1993?
I already left and the other girls just didnt care as much I guess
Back then it was pretty difficult to publish an LP.
I guess alot of bands did splits
Do you think Demonomacy deserved much more than what you've reached?
Of course I am going to say Yes to that one. We ruled!:)
Do you feel a band like Demonomacy would have been more popular if you would started today, in 2008, with internet and the current market?
I guess so it is hard to say really. Back then it was word of mouth, tape trading, little flyers put in envelopes, hand written letters. I wish I had the interent then for sure it would have saved lots of time
Are you still (apart from me) being asked about Demonomacy? Do you feel like being remembered nowadays?
Actually, Yes. It is kind of strange when people know about the band
And what about Dana, Jamie and Lisa?. We know Dana sang with Cynic in a tour in 1994, but not much more.
Dana did and it was good.
Are you still in touch, have you ever played together again since you split up?
The only one I have heard from recently is Jamie. She is the only one besides me that continued doing music
And you then continued working with bands like Impure, Slag-9, Acrimonium, Contorted and if I'm not wrong, now you play in three bands at once, Dethklok, Precipice and Thrash Attack. How do you manage playing in 3 bands?
I did play with those bands yes. I Dont play in Dethklok though I wish I did, I sell their merch on tour. I play in Precipice which is all original music and Thrash Attack which is a thrash metal cover band. Both of those bands have the same members.
Are you still into Old-School death metal?
Of course!!
Your best and worst moment in Demonomacy.
Wow, all the best moments were also the worst moments. I loved that band and everything. We were really close. I miss it a lot.