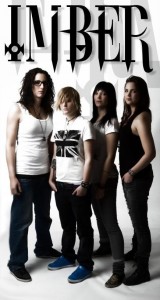 The Swedish all female metal band Imber is searching for a second guitarist. If you love groove, melodies and brutality and are a wicked guitar player, don't hesitate!
You need to:
Be female, be 18-30 years of age, love metal, have both live and studio experience, be willing to go all in for the band, not be an amateur, have the dream of touring the world for the rest of your life.
Read more about Imber and listen to their music at www.myspace.com/imberofficial, at their metaladies.com profile, or send an e-mail to imberofficial@myspace.com.