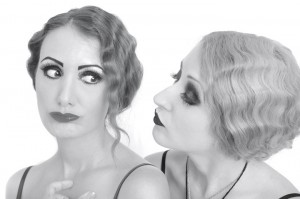 Mab has announced that their new album "Illusion" will be released on the 24th of November 2011. Pre-sales will be soon available online.
As stated by Alice Dionis (Psycho Jeremy), "Illusion" is a collision and a fusion between old Mab and new Mab: it deepens into intense emotions, memories and sentimental attachments, its energy is refined and powerful.
"Illusion" will be released in two separate versions, italian and english. The band have collaborated again with friend and producer Guillermo 'Will' Maya and very special guest Giulio Federico Pisu which has given to the work a very interesting twist!
Related Links:
Mab official
Mab @ Facebook
Mab @ Metaladies