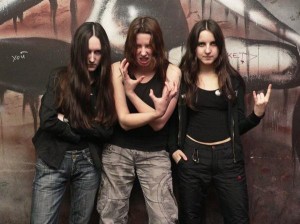 After their 2006 demo, Sargatanas, the all-female melodic Death metal band from Russia have released their album "Greatnes Of Rot".
The current line-up is composed by Xenia at the guitars, Mary Cymball behind the mic and drums and bassist Alex F.
You can buy their album here: iTunes, Amazon MP3.
Or listen to some of its tracks at their official MySpace.