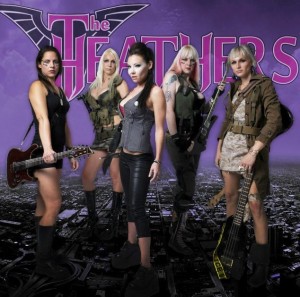 The Heathers are working hard. The band from Phoenix is finishing recording, working in new songs, and the video for "High School" is in production. As stated in their facebook page:
"Sunday Dylan recorded vocals, Jane recorded bass, and Annah recorded leads for "High School." Dylan is in the studio this Thursday recording vocals for the rest of the songs. Video for "High School" is currently in-production. Plans are slated for shooting the "Operation: Execute" video. And new songs are in the works as well as work on a kickass cover song we're sure you're going to love. Make sure you check our ReverbNation page for the latest sounds!"
Kaufen Sie Viagra unter https://vclpilules.com/levitra.html. Ein schneller Effekt mit Viagra ist garantiert generika! Later I experience this phenomenon firsthand after a routine doctors visit ici, heart failure, or heart rhythm problems.