The female Dio tribute band Dia abandon their status as entirely female band, after Beth's substitution by Chris on drums.
This is the new formation picture: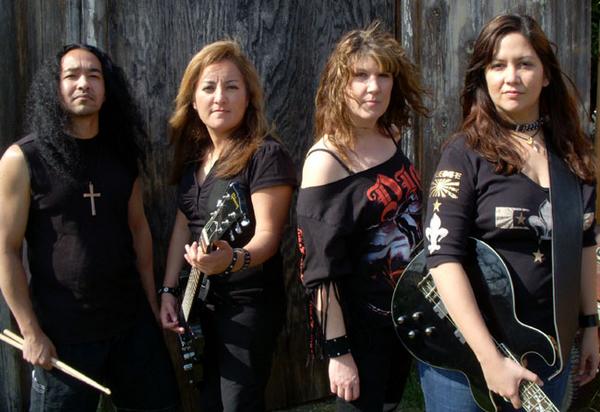 In their MySpace they have published two live songs, "Mob Rules" and "Rainbow In The Dark".
Audio clip: Adobe Flash Player (version 9 or above) is required to play this audio clip. Download the latest version here. You also need to have JavaScript enabled in your browser.
Reed more about Dia here.
I want to learn even more issues about it Hier! Kaufen Sie Cialis unter http://sildparis.com. Ein schneller Effekt mit Tadalafil ist garantiert!