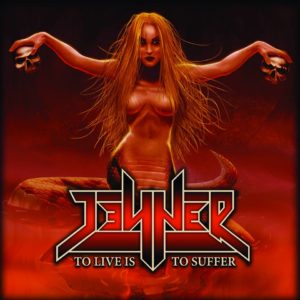 Jenner, the all-metal band from Serbia, have unleashed the album cover of their first full-length album "To Live is to Suffer", done by Željko Manojlovi.
The album is currently in the final stage of recording, and it will contain 8 songs. Recording is taking place in the studio Citadela Sound Production, and the one who is responsible for the production, as well as their demo from last year, is Mr. Luka Tower Matkovic.
For such this occasion they've started cooperating with label Inferno Records, with whom they'll sign a contract.
More information about Jenner here: https://www.facebook.com/jennerserbia/