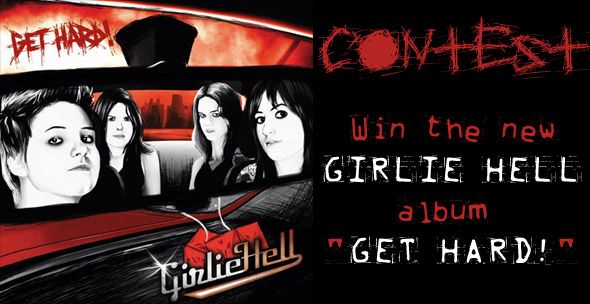 Send and email with the subject "Girlie Hell" to contests@metaladies.com, with your contact information, to get the chance to win one of the three copys of the brand new Girlie Hell album "Get Hard!".
Winners: Norberto Nuñez (Colombia), Jessica Harvey (Scotland), Elisa Parrales (Ecuador)
All-female, raw vocals, remarkable riffs and lots of distortion. That's what the Brazilian band Girlie Hell sounds like. Influenced by bands like L7, Kittie, Crucified Barbara, Danko Jones, The Donnas, AC/DC, Girlschool, Foo Fighters, Metallica and others, they draw attention wherever they go, combining a strong pace and addictive melodies.
Read more about Girlie Hell here.