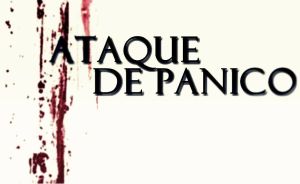 Country: Colombia
Period: Since 2012
Style: Groove Metal
Ataque de Pánico is a Groove Metal band emerged in November 2012.
Johanna Sevillano initially decided to form the project on guitar, bass and vocals, joined by drummer Sander Bermudez who complemented the compositions at the end of March 2013.
In July 2015 Johanna Sevillano decides to resume the project by summoning bassist Lina Bermudez and drummer Marcela Morales to join the project, currently an all-female metal band. Their influences are Soulfly, Slipknot, Pantera and Machine Head among others.
Johanna Sevillano - Guitar, vocals
Lina Bermudez - Bass
Marcela Morales - Drums