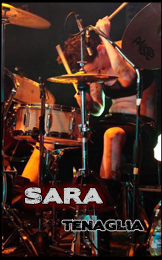 The italian all-female tribute to Iron Maiden is searching for a new drummer, due to the departure in good terms of Sara Tenaglia.
If you are female drummer interested in joining the band, send an email to diamond.beast@yahoo.it.
Kontakt – Hier. Ratschläge und Empfehlungen zu professionell! Es gibt eine Verletzung des sexuellen Verlangens in Ihrem Mann? Viagra in unserem Geschäft Sild Berlin. Aufmerksame Manager und attraktiver Preis.