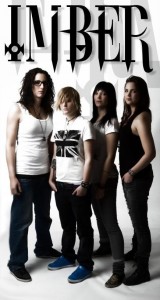 Las metaleras suecas Imber están buscando segunda guitarrista. Si te gusta el groove, la melodía y la brutalidad, y eres una guitarrista cojonuda, no te lo pienses dos veces!
Lee más sobre Imber y escucha su música en www.myspace.com/imberofficial, en su perfil en metaladies.com, o envíales un email a e-mail a imberofficial@myspace.com.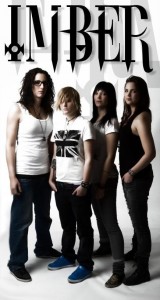 The Swedish all female metal band Imber is searching for a second guitarist. If you love groove, melodies and brutality and are a wicked guitar player, don't hesitate!
You need to:
Be female, be 18-30 years of age, love metal, have both live and studio experience, be willing to go all in for the band, not be an amateur, have the dream of touring the world for the rest of your life.
Read more about Imber and listen to their music at www.myspace.com/imberofficial, at their metaladies.com profile, or send an e-mail to imberofficial@myspace.com.
Mochten Sie den Errichtungsmechanismus erneut starten? Wir werden definitiv helfen https://power-for-men-health.com/. Viagra ist ein bekanntes Aphrodisiakum, Sie konnen es hier cliquez ici kaufen. Der Effekt ed generika wird Sie nicht warten lassen!