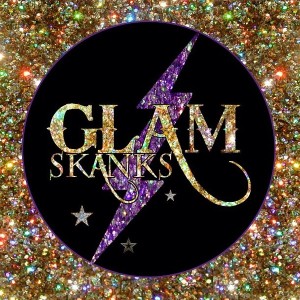 Country: United States
History: 2013 – Present
Status: Active
Style: Hard Rock/Glam
In 2013, Glam Skanks hit the Los Angeles music scene with a new take on rock 'n' roll. There's glitter, there's hooks and with the sparkle of Bowie and the glimmer of Aerosmith Glam Skanks have upthrust the volume and are ready to detonate this town.
With an all female line-up Glam Skanks have made their mark on the music industry alongside influential female rockers Joan Jett, The Runaways and The Donnas. Vocalist Ali Torres lays down unforgettable melodies beside guitarist Veronica Witkin, known for her flashy style. Bassist Breanna Fields holds down the rhythm with drummer Lindsay Martin behind the kit.
Their image is cohesive: a flash back to the '70s with a modern twist. The band's live performances appeal to all of the punk rockers, crash queens, glam fiends and everyone in between; expect a rock and roll party that you won't forget. This isn't just a band, it's an idea that has set the stage for a higher precedent of performance and musicianship that will continue to grow.
Glam Skanks will release their first official EP in early 2014. They currently have a residency at The Rainbow and continue to book shows around Los Angeles and surrounding areas.
Ali Torres (AliCat) – Vocals
V Witkin (Flying V) – Guitar
Bre Fields (Breanna Blue) – Bass
Lindsay Martin (Linzy Jewlz) – Drums