Taiwanese band formed by four young black and death metal fans. A entirely female act since its inception, switched drummers when when Mibo decided to call it a day and left the band, replaced by Po.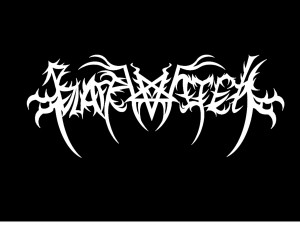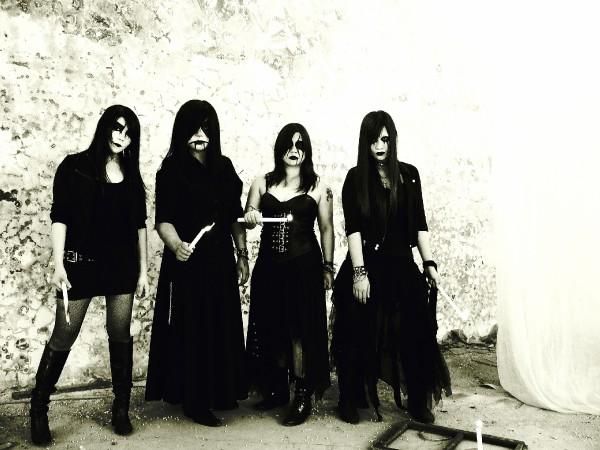 [audio: http://www.metaladies.com/wp-content/uploads/2009/01/01-__-1.mp3, http://www.metaladies.com/wp-content/uploads/2009/01/Psychosis.mp3]
Country: Taiwan
History: 2006 – 2011
Status: Inactive
Style: Black/Death Metal
Biography:
Blair Witch was formed in the middle of 2006, and has faced some lineup changes since getting solid in 2007 with Shinya on guitar, Mai on bass, A PO on drums and Ice on shrieks.
A new guitarist, Chiang, joined this band in 2010.
Blair Witch have toured hard since 2007, sharing stage with many awesome metal bands such as EFTC, Bazooka, Revilement, Bloody Tyrant, Masquerader, Flesh Juicer, Abigail (Japan), Oathean (Korea), Evocation (HK), SEED (Korea) among others.
In 2010, Blair Witch was invited to attend Asia metal festival summer special in South Korea. It was witches' first gig overseas.
Blair Witch released first EP "Imprecation" on 24th April and also had promotion live shows in Taipei and Taichung. Just one month after its release, the band was invited to attend HK Extremely Metal Festival in Hong Kong.
The Witches were creating new songs, with the hope of releasing their first album and have more concerts in Taiwan and overseas, when they decided to call it a day due to different thoughts of future.
Lineup:
Mai – Bass
Shinya – Guitar
Ice – Vocals
A Po – Drums
Chiang – Guitar
Former members:
Mibo – Drums
Discography:
2011, "Imprecation" (EP)
Related links:
Blair Witch @ Facebook
Blair Witch @ Myspace
Blair Witch @ YouTube
Videos