Perverse Suffering born about October 2010, with the idea of creating the first extreme metal girl band in the city and perhaps in northeast Colombia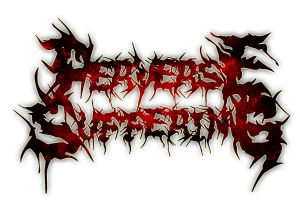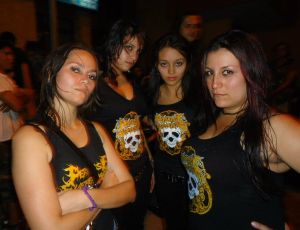 [audio:https://www.metaladies.com/wp-content/uploads/2012/07/perverse-suffering-sinister-mind.mp3]
Country: Colombia
History: 2010 – Present
Status: Active
Style: Death Metal
Biography:
Perverse Suffering born about October 2010, with the idea of creating the first extreme metal girl band in the city and perhaps in northeast Colombia, formed by Jelizza Galvis (ex-singer), Jennifer Ruíz (Bassist) and Angela Pabón (drummer).
With the help of Carlos Rodriguez (Necropsia), who guided the first steps of Perverse Suffering on lead guitar, the band took off creating songs full of energy and brutality. Subsequently Marisabel Villalba (Second Guitar) entered the lineup, with whom the band intended to give a more compact and aggressive atmosphere and thus strengthen the intention of having a female lineup.
Seeking to strengthen the claims of the band, Karent Pinto joined as the new vocalist, who featyres a guttural voice that addresses and defines the current sound of the band. Finally, after an arduous search, Daniela Medina joined on lead guitar, replacing former guitarist Carlos in order to consolidate what was intended initially, achieving an all-female extreme metal band.
With musical pretensions inclined towards death metal, the band embarks on an arduous search for sounds that identify each of the members. After a year of working with the band Marisabel Villalba decided to leave for personal reasons. In their first compositions (which are expected to make part of the first demo or cd of the band), Perverse Suffering has been interested in putting a manifest in their lyrics, the pathological society of which we are part and brittle mental structures that sometimes is, dissociation of the thoughts, feelings and language that for some creates a distorted reality, that with the effect of denial ends up being transformed or replaced; mainly in the female stage …
Perverse Suffering find themselves in the task of being recognized in a regional and national level, developing the medium-term goal to professionally record a demo or cd.
Lineup:
Angela Pabón – Drums
Jennifer Ruiz – Bass
Karent Pinto – Vocals
Silvia Silva – Guitar
Former members:
Daniela Medina – Guitar
Marisabel Hernandez – Guitar
Carlos Rodriguez – Guitar
Related links:
Perverse Suffering profile at Facebook
Perverse Suffering page at Facebook"
Perverse Suffering at MySpace
Perverse Suffering at Twitter
Perverse Suffering official