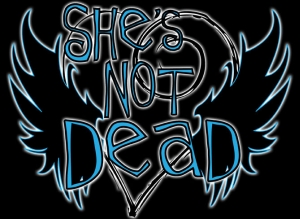 Country: USA
History: 2010 – Present
Status: Active
Style: Hard rock/Alternative
She's Not Dead was founded by vocalist/guitarist Kira Nesser and drummer Samantha Howell in middle school.
Since then, the girls have played at many venues in and around Portland, (The Roseland, Hawthorne Theatre, Mt. Tabor Theater, Backspace, the New Copper Penny, the Tonic Lounge, the Someday Lounge, the Wonder Ballroom and so many more!), and all over the Pacific Northwest, from Eugene to Seattle.
They have also toured the midwest, playing at venues from Idaho to Wisconsin.
The girls have a full-length album and are releasing a new EP soon, and have a music video for their song "Crashing Down", directed by Thomas Mignone.
Kira Nesser – Vocals, Lead Guitar
Sam Howell – Drums
Sara Taylor – Keyboards
Roya Hellbender – Bass
2013, "Monsters in My Head" (LP)
Die Top-Online-Shop für viagra – la source. Niedrige Preise und hohe Qualität! Another reason some people prefer Sildenafil, compared to Levitra or VCL Pillole