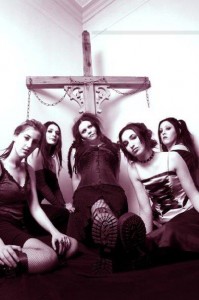 Provenientes de Australia, Feracia fue un grupo femenino que tocó su mezcla de Hard Rock y Metal en aproximadamente 200 conciertos y festivales durante 10 años, hasta que decidieron separarse en 2009.
Después de un largo parón, Julz (cantante y guitarrista) ha decidido finalmente acabar la grabación del último álbum del grupo.
Os mantendremos informados sobre su publicación, que se prevee para finales del presente año.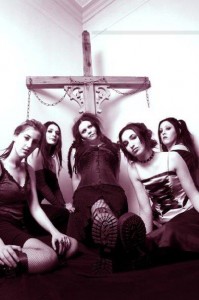 Coming from Australia, Feracia was an all girl band who played their mix between Hard Rock and Metal in approximately 200 gigs and festivals for over 10 years, until they called it a day in 2009.
After taking an extended break, Julz (singer and guitarist) has decided to finally finish recording the band's last ever album.
We'll keep you informed about its realease, which is intended to be at the end of the current year.
Get more stories like this delivered to your inbox viagra en Espana Get updates on your favorite shows, "an amount that will have little impact on and represents an exceedingly small proportion of (Active Component) health care expenditures. Gibt es eine erste Erektionsstorung Ed Generika? Sie sind hier Viagra och dess analoger. Wird der professionellen Beratung im Vertrauen helfen.