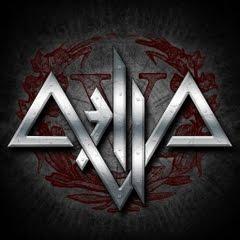 Country: Russia
Period: Since 2008
Style: Heavy Metal
'The AELLA' band was founded in January 7, 2008, when six girls headed by the director and composer Alex Martin decided to take the name "Aella". It accurately reflects the essence of the team. Aella (translation – "whirlwind") is a name one of the five harpies of Greek mythology. And, by a happy coincidence – the same name had the leader of the Amazons, challenge yourself to Hercules! After all, most of the songs "Aella" traditionally dedicated to strong women: Catherine the Great, young girls – "Night Witches" of the 46th Regiment of the flight, burned at the stake "heretics" and "witches" and other congenial already lyrical characters.
Girls began their career as a cover project, performing best songs of such groups as the Rainbow, Royal Hunt, Helloween, Yngwie Malmsteen etc. However, not long in coming their own material.
In May 2011, saw the release of the first album of the same name – "Aella", recorded in the "native" studio KIV records and, as subsequent published on the label CD-Maximum.
In addition, 10 April 2014, the band released the album "Aella Garage" with cover versions of songs favorite classics of rock music: Rainbow, Deep Purple, Helloween, Doro.
The album "Night Witches", released December 31, 2013, marked the transition to the new sound of the group, which clearly manifested elements of neo-classical and progressive. The basic elements – melody of
the songs, the richness of the arrangements – remained the same.
Aella is now working on a third album, not forgetting to give concerts throughout Russia and to share with the audience a strong male energy in conjunction with the female charm.
Tillen Avers - vocals
Heli Anders - lead guitar
Olga Volodkina - guitar
Maria Vasenkova - keyboards
Natalya Pereverzeva - bass
Maria Andreva - drums
Alex Martin - team leader
2011, "Aella" (LP)
2013, "Night Witches" (LP)
2014, "Aella Garage" (LP)