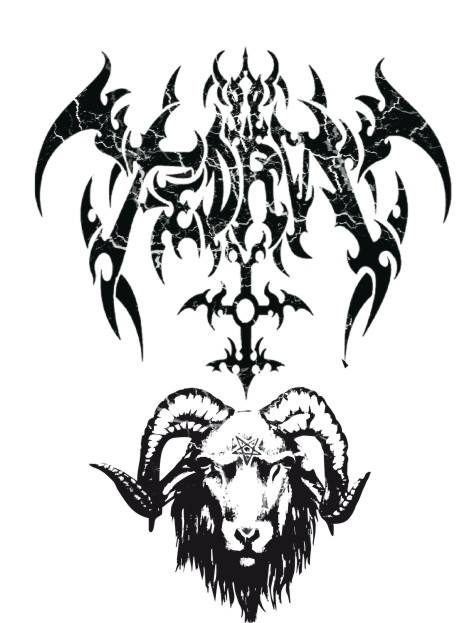 Country: Colombia
History: 2006 – Present
Status: Active
Style: Black Metal [audio: https://www.metaladies.com/wp-content/uploads/2011/08/tomboustone-my-name.mp3]
Fedra is a band with a different proposal within the black metal realm, professing a dark and extrem metal style run by female members, inspired by pagan and dark reasoning, adding blasphemous ideals concerning the darkness, night, evil, paganism, occultism, death and the human deepest carnal pleasures.
They arised in 2006 between dreams and heart-rending cries emanating from the depths where temptation, lust and the mundane lives; where men have been sentenced with lamentations, torture and eternal suffering.
The vengeance symphony and the instruments have been called to preserve order amid dreams and prevent those uninitiated to be released … thus giving rise to what is now the first black metal band from Colombia and South America formed only by women who want to show something more raw, more technical and classic black metal in general, so their songs tend to have different sounds to what is currently heard.
The current lineup is formed by vocalist Carolina Araque, guitarist Janis Gutierrez, Ana Maria Briñez at bass and backing vocals and drummer Catherine Correa.
Fedra have participated in events inside and outside the city and the country achieving the crowd requirements and expectations reaching a higher level day by day and more professionalism to achieve all their goals.
Fedra currently has songs of their own, and both their compositions and the lyrics are inspired by paganism, blasphemy in human feeling's dark side, in lives and experiences of each member to handle a unique sound done by them but inspired by the black metal in its roots.
Compositions and lyrics are authored by the band in its entirety.
Carolina Araque – Vocals
Janis Gutierrez – Guitar
Ana Maria Briñez – Bass
Catherine Correa – Drums
Nymis (Andrea Fonseca) – Vocals
Karen murillo – Guitar
Bastet-Lamashtu (Nayibe Rodríguez) – Vocals
Amdusy-Fork (Lina Alonso) – Guitar
2008, "The Queen Of Darkness 2008" (Demo)
2011, "The Queen Of Darkness 2011" (Demo)
2015, "The Gates Of Hell" (LP)