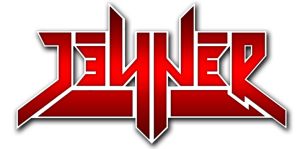 Country: Serbia
Period: Since 2013
Style: Speed Metal
Jenner is the only all female speed metal band in the region.
Formed in December 2013 with the goal of following their influences Judas Priest, Warlock, Grim Reaper, playing in packed clubs to the Belgrade audience, they realized they had something very special to offer.
After spending more time together and acquiring their guitarist Aleksandra Stamenkovi?, they took on a more ferocious and faster sound in the likes of Anthrax, Overkill, Exodus, Agent Steel and looked up to their fellow Serbian thrash friends Space Eater, Alitor, Deadly Mosh for further influence.
After startint cooperation with Inferno Records, Jenner is currently working in their first full-length album "TO LIVE IS TO SUFFER", which will contain 8 songs. Recording is taking place in the studio Citadela Sound Production, and the one who is responsible for the production, as well as our demo from last year, is Mr. Luka Tower Matkovic.
Andjelina Mitic - Vocals
Aleksandra Stamenkovic - Guitar
Mina Petrovic - Bass
Marija Dragicevic - Drums

Selena Simic - Drums (current replacement)
Jana Bacic - Bass