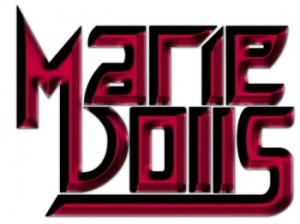 Country:
Brazil
History:
2012 – Present
Status:
Active
Style:
Hard Rock/Heavy Metal
Marie Dolls was founded as a Project of guitarist Renata Petrelli on April 2012. In the middle of second semester, Dany Diniz and Michelle Campos were invited to be drummer and bassist, respectively. On January 2013, Katherine Roiz is chosen as lead singer.
On march of the same year, the girls released their first EP named "Desires my Fall", produced by Rafael Agostino and recorded at Studio 24horas. At the end of the year were launched 2 videos from the EP, "Desires my fall" and "Deseja meu Mal" (a Portuguese version of "Desires My fall").
In the very beginning of 2014, Julia Pinheiro assumes the drumsticks and Aline Fernandes is invited to play rhythm guitars in the band. The plan, is to follow with production for their debut album, planned for the spring of 2014.
Renata Petrelli – guitars and Backs
Katherine Roiz – Lead Vocals
Michelle de Campos – Bass
Julia Pinheiro – Drums
Aline Fernandes – Rythm guitar
Mari Simoes – Lead Vocals
Danny Diniz – Drums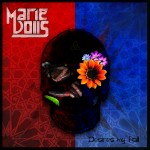 2013, Desires my Fall (EP)