Placenta was a thrash metal band from Belo Horizonte. This female quintet released a demo in 1987 entitled "Madness In The Bus", which contained a single song with the same title recorded during a rehearsal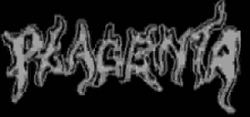 [audio:http://lnx.pieceofmetal.com/wordpress/wp-content/uploads/2008/09/01-unknown-track.mp3]
Country: Brazil
History: 1987 – 1992
Status: Inactive
Style: Thrash Metal
Biography:
Placenta was a thrash metal band from Belo Horizonte. This female quintet released a demo in 1987 entitled "Madness In The Bus", which contained a single song with the same title recorded during a rehearsal (which Metaladies.com have found).
Their lyrics dealt with subjects as diverse as politicians or the devil (often the same thing, really). There are evidences of a CD recorded in 1992, self-titled Placenta, but there is no "official" record (at least in something as official as the internet).
Looking at the picture we know they were a quintet, but we only have the names of four of its components.
Maria Lucia Alves continued playing keyboards in a band called Cortina De Ferro, publishing an album in 1993.
Lineup:
Simone – Guitar
Maria Lucia Alves – Keyboards
Marília – Bass
Vanessa – Drums
Discography
1987, "Madness in the Buss" (demo)
Related links:
http://www.metaleros.de/countries/brazil/brazil_maidens.html
http://www.metal-archives.com/band.php?id=12388