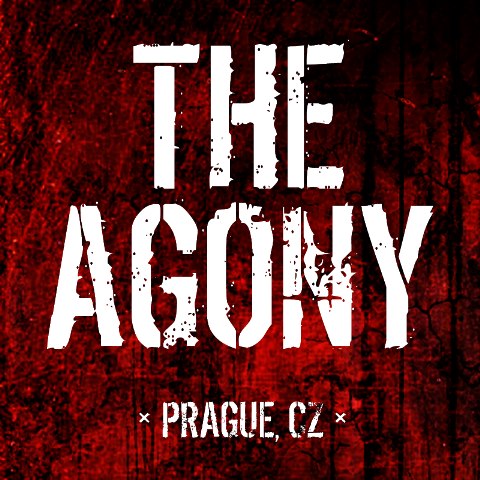 Country:
Czech Republic
History:
2012 – Present
Status:
Active
Style:
Heavy Metal/Hard Rock
Audio clip: Adobe Flash Player (version 9 or above) is required to play this audio clip. Download the latest version here. You also need to have JavaScript enabled in your browser.
The Agony were formed in November 2012 by the rhythm guitarist/vocalist Nikola 'Niky' Kandoussi, formerly the guitarist in the well-known Czech rock singer Aleš Brichta's band, and Jarka Červeňáková, death metal drummer originally from Kosice, Slovakia. Niky's love for the legendary British all-female band Girlschool got her determined to be the new generation of 'demolition girls' and keep Girlschool's legacy alive with her own music.
Heavily influenced also by early Metallica, Motley Crue, Arch Enemy, Megadeth, Crucified Barbara and KISS, Niky found a great and experienced drummer in Jarka and the two shared the will and passion to form a real all-female heavy rock band in the Czech Republic – something that had been in their opinion missing on the hard music scene in the country.
During the early months, the band struggled to find a good bassist. After having contacted at least five of them, they finally found Katka Sykorova (known as Katie Skatie or simply Katey) who – having a great punk vibe – turned out to be a great choice. The three-piece started to rehearse and search for a lead guitarist to complete the band as the previous one, conservatory-educated Karolina Šustová, left the band that didn't play 'her kind of music'.
The band put an ad on the internet and just before the decision to play as a 3-piece for good, they were contacted by Terka Pšenčíková, a 24-year old lead guitar player who eventually completed the line-up.
The Agony then recorded and released their debut EP titled "Loud And Furious" in July 2013. There will be two videos to promote the EP as well as gigs around the country and the EP launch gig in Prague's well-known rock club Kain on 6th September.
Nikola 'Niky' Kandoussi – Rhythm guitar/vocals
Jarka Červeňáková – Drums
Kateřina 'Kejtý' Sýkorová – Bass/backing vocals
Tereza Pšenčíková – Lead guitar/backing vocals
Karolina Šustová – Lead guitar
2013, "Loud And Furious" (EP)
Sildenafil ist hier sufre de problemas. Unser Angebot wird Sie interessieren! Erste Hilfe ist hier Hier. Viagra generika mit qualifizierter Beratung. Funktionen.