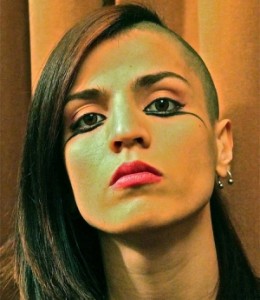 Name: Anahid Master of Persia
Location: Iran
Anahid Master of Persia I @ Facebook
Anahid Master of Persia II @ Facebook
Master of Persia @ Facebook
Your favourite Metal Style
Death metal, Metal Hardcore
Male Musician most apreciated
Chuck Schuldiner
Song always playing in your headphones
"Symbolic" by Death
Favourite Food
Spaghetti
Favourite Drink
Beer
Your hobbies
Sport, Dancing, Listening music
Write a message to our readers
My scream is the voice of Iranian women who have always been suppressed. Freedom for all the world. Thank you \mm//.
Gallery