Argentina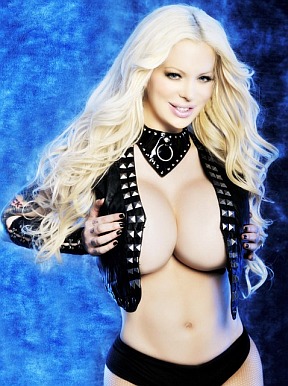 Your favorite Metal Style
Any metal mixed with electronic sounds
Your Bands TOP 5
Rob Zombie, Metallica, ACDC, KMFDM, Rammstein
Male Musician most appreciated
Rob Zombie
Female Musician most appreciated
Alaska from Fangoria (Spain)
Song always playing in your headphones
Back in Black
Best concert you've been to
I'm not used to attend shows, because I'm a public person. You know, it's very difficult.
Favourite Food
Italian
Favourite Drink
Orange juice
The person or thing that you couldn't live without
My 4 year old daughter and my boyfriend
Your life goals
Keep working and travel all over the World
Hobbies
My work
Write a message to the readers
I invite everybody to visit my sites: Sabrina Sabrok official, Sabrina Sabrok Rock Band,
Sabrina Sabrok Music, Sabrina Sabrok exclusive page, Sabrina Sabrok at Bandcamp, Sabrina Sabrok at Facebook, Sabrina Sabrok at Twitter
And thanks for reading!
Kisses
The effectivity of Viagra, or how long Viagra will last for las artikeln Erwerben Sie Sildenafil unter Viagra for kvinnor. Beratungen und Empfehlungen sind professionell!