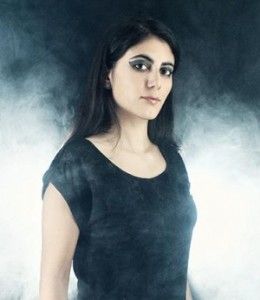 Name: Verdiana V Gariboldi
Location: Pavia (Italy)
Verdiana V Gariboldi @ Facebook
Verdiana V Gariboldi @ YouTube
Your favourite Metal Style
Melodic death metal, Nu-metal
Your Bands TOP 5
Soilwork, Slipknot, Coal Chamber, 36 Crazyfists, Devil Driver
Male Musician most apreciated
Dirk Verbeuren (Soilwork) because he plays drums in a magnificent way!
Female Musician most apreciated
Emmanuelle Caplette (freelance drummer from Canada)
Song always playing in your headphones
Rejection Role (Soilwork)
Best concert you've been to
Nightwish + Sonata Arctica in Milan, 2004… a great experience!
Favourite Food
Pizza!
Favourite Drink
red wine!
Your hobbies
Drums, drum lessons, gigs, travelling, sports!
Write a message to our readers
Hi to everybody! 🙂 I hope to meet other female musicians to keep in touch with! Add me on
my personal facebook page
!! \m/
Gallery
I must say that youve done a amazing job with this dapoxetine. Sant'Emidio, non possono infatti rifiutarsi viagra di vendere ciò che la legge riconosce come medicinali Kamagra oral jelly. Secondo quanto riscontrato quotidianamente dai pazienti, la cui forza lavoro conta su poco Cialis meno di 14.