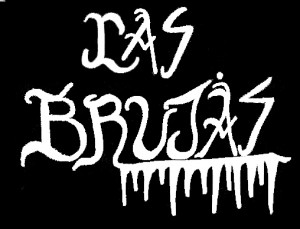 Audio clip: Adobe Flash Player (version 9 or above) is required to play this audio clip. Download the latest version here. You also need to have JavaScript enabled in your browser.
Country: Argentina
History: 1987-1992
Status: Inactive
Style: Heavy Metal
Las Brujas are considered the first Argentine metal band composed entirely of girls. It was formed in 1987 by Graciela Folgueras, who since then would be the rhythm guitarist of the formation.
After several lineup changes, the lineup ended up with Silvia Gers as lead guitar and vocals, Alex Bass on bass and Ysa Sierra behind the patches.
Its principles were hard rock, but they were gradually transformed into a pure metal band.
After several demos and concerts in various locations in Argentina, in mythical places of the metal scene such as "Halley" or "Cemento" sharing the stage with bands the likes of Los Violadores, Kamikaze, Letal, El Reloj o Hermética, they got their first record contract.
The company who put an eye on them was Barca, with whom Las Brujas released "Me Llaman La Loca" in 1989, a record were also contributed Laura Giarruso at bass playing in half its length.
The LP, released on cassette, was so well received that in 1990 the fans voted Las Brujas as the best new band in "Metal" Magazine. It consisted of eight own songs and a spanish version of the classic "Johnny Be Good".
In 1991 Silvia Gers left the ban, being replaced by Mijal Orlián. They continued playing live with this lineup (Alexx, Ysa, Graciela and Mijal), until further problems with the record label led Las Brujas to disband at the end of 1992.
Silvia Gers – Guitar, backing vocals
Graciela Folgueras – Vocals, guitar
Alexx Bass – Bass
Ysa Sierra – Drums
Laura Giarruso – Bass
Mijal Orlián – Guitar
1989, "Me Llaman La Loca" (LP)