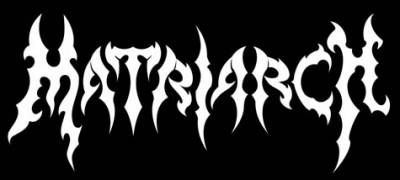 Country: Puerto Rico
Period: Since 2002
Style: Death Metal
Matriarch is a death metal band born in Puerto Rico. They started their way at the beginning of 2002, even they weren't called Matriarch until next year, a name that perfectly defines the concept behind this female band.
Their metal basis is death metal, with brutal and black touches, combining the guttural vocals of Isa, with the operistics of the soprano Vanessa and the low vocals of Shamara. This is one of the most characteristic aspects of the sound of Matriarch.
Although now Matriarch is a trio, Matriarch started as a quintet. The two musicians who left the band were Michelle Baez, after realising that the band needed no keyboards, and the co-founder Ara López, who departed after recording the band's first demo "Black Apples".
Matriarch continued recording songs as "Sinful Decadence" in 2004, and "Profanity" in 2005, presented in American scenarios with bands such as Incantation and Mortician.
These were the steps prior to their debut album, "Revered Unto Ages", published in 2007 after four months of gestation, and in which Shamara himself took the job of the Ara's voice.
Matriarch was reunited in 2016 by Aria Vanessa, lead guitarist and melodic opera voice. And they are active working on new music with founding member Ara Lopez who came back to the band to make guttural and bass vocals. Matriarch recruited three talented artists which are Ana Luna on fry scream vocals, Ladiz Marie on drums after almost 2 years looking for a female drummer capable of the task and our keyboardist Mary who also plays guitars. Currently active on the Metal music world, Matriarch is working on new music.
Aria Vanessa - Guitar & lyrical vocals
Ara Lopez - Bass & guttural vocals
Ana Luna - Fry scream vocalist
Mary - Keyboardist
Ladiz Marie - Drummer
Isabel Conde - Bass, vocals
Shamara Irizarry - Drums, vocals
Vanessa Urritia - Guitar, vocals
Michelle Baez - Keyboards
2003, "Black Apples" (demo)
2007, "Revered Unto Ages" (LP)