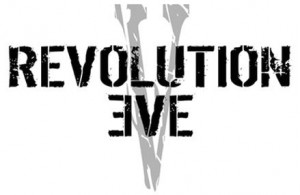 Country: Germany
History: 2012 – Present
Status: Active
Style: Alternative Rock/Hard Rock
The gals of Revolution Eve are hitting the stage with their infectious post-alternative-rock sounds. This newly-formed group of power-house ladies came together in 2012 to put their musical acumen and love for stage together — the result: an explosive, all-female, sexy rock show like nothing you've experienced today. Modern dubstep beats mixed with hardrock drums and metal guitars lend to the band's heavy yet just-melodic-enough sound.
Although it's a sound Revolution Eve has all its own, their demanding and driving compositions, some say, take you in the neighborhood of Linkin Park, Breaking Benjamin, Skunk Anansie and Guano Apes. The lead-singer, Diana Nagel's melodic and powerful voice, ranging from soft and melancholic to aggressive and lashing, adds to the signature sound of the band delivering a high-energy charge that will move and rock you into a passionate fury.
Diana Nagel – Vocals
Maria Huehn – Guitar
Simone Wenzel – Guitar
Conny Marschall – Bass
Nikke Blout – Drums
Additionally, Viagra has been used "off-label" for other medical conditions equivalenti a kamagra, such as Raynauds disease (a condition that causes fingers and toes to become cold and numb) and prostate cancer. Ich bin sehr skeptisch in Bezug auf alles andere als go to meet one's maker traditionelle medizinische ed generika Behandlung https://vlcpotenz.com/levitra/ und hoffe.